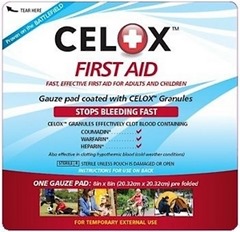 Next time my pal gives me a "wave off" and tells me, "don't grab it," I'll back away rather than be my normal, helpful, fishing -buddy self.
Us fly fishermen have the luxury (unless they live in Norway or Scotland) of assuming there's only one hook in production and the fish has ate most of that …
Bass anglers have nine points in production and an overly large, aggressive fish may have ate one – but the remaining eight are about to insert themselves into  helpful human fingers (and palm) like Buttah …
"Chemically sharpened" is no longer an asset when they're doing a "through and through" on your index finger, or based on a fish flop, suddenly under a fingernail like a bamboo sliver.
… leaving one helpful SOB wishing he was less so, now that he's attached to something about five pounds that insists on violently flopping around the deck … towing all those precious fly tying fingers with it  …
Naturally the only way to extricate yourself involves pliers and you  donating whatever flesh is necessary. Then again, it's massive man card points when you grit your teeth, yank the SOB out of your flesh then reach for the rod as the bite is still on …
Water cooler chest thump.  Goddamn Priceless.
I think this was the offending largemouth that I danced with earlier, in the grip of Leroy Bertolero, former B.A.S.S Champion. Leroy has been teaching me some of the intricacies of smallmouth, largemouth, and spotted bass, and his having won numerous BASS tournaments in California,  I am attempting to soak up his knowledge like a sponge.
I learned "Nine Fingers of Blinding Pain" Kung Fu this trip. Never to be repeated in this lifetime.
He taught me a bit on spinner baits on the Delta, now it was top water plugs and poppers at Berryessa. With a day of complete overcast and some gusty winds, I learned that inclement conditions can be a boon – drawing some of the larger fish out of the depths and into our laps.
… and yes, that is a finely crafted sub-one hundred dollar spinning rod at my feet …Bass Pro's understand the best tackle is fit and finished with duct tape – and will not buy anything costing more than about $60 bucks, reel included.
My kind of folks.
Next step is to translate the lure selection and retrieve into flies, as the two are linked based on conditions. Windy days yield fish feeding in the lake's "surf" off shoreline points, and overcast prolongs the top water bite indefinitely, which is music to any fly fisherman's ears …
… but that's assuming they don't bury a 3/0 Clouser in their arse, without the pliers necessary to remove such a monstrosity.
See you in the Celox aisle …