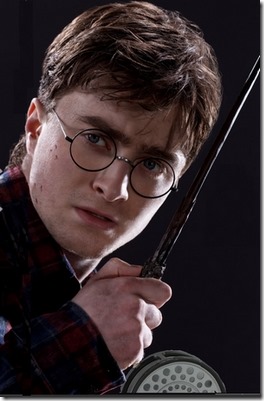 I called it "selective accreditation," as it is frequently employed by parents to point out despite paying for your college education, next to their life-long accumulation of wisdom – you are still an infant.
Fishing, thankfully, is loaded with similar magics and credentials of convenience.
While fishing at Lake Berryessa, before my ill fated rib mash, I found myself pondering how fishing, science, and magic shared an uneasy relationship, how credentials are granted and just as quickly taken away, and like the movies, a contemporary angler must suspend disbelief to ply his craft with a straight face …
… and as I scuttled around the edges of the lake watching for fish and snagged lures, I encountered the familiar five ounce tuna cans – all of which met their fate at the hands of a knife wielding sadist.
Tuna being an easy chum agent, given its ready availability and oily nature. When stabbed repeatedly with a knife and thrown into the lake will dribble its oily goodness and purportedly draw fish to the area.
At least that's the scientific reasoning. The movie-magic-disbelief relied on gelatinous ground, as if scent of the oily Tuna is the draw, and tuna being a blue water fish found only in the ocean, and this being fresh water, how is anyone sure it's attractive to freshwater fish?
An average trip to a supermarket can produce a half dozen edible items that smell to us like rotting something-or-other, gym socks, or much worse. Considering neither chum nor quarry has crossed paths with one another, who's to say we didn't accidentally pick the Limburger of oily scents?
… and if five ounces of chum is able to draw fish, what about the gallon of fuel leaking out of your bilge, the cigarette butt you flung idly into your wake, or the ounce and a half of room temperature beer you poured into the water prior to cracking something colder?
Toss in all the asphalt-fossil-fuel scent that washes into the lake when the roadway above is rained on – the oils from transmissions and crankcases, the little bits of humanity jettisoned out of car windows that with each downpour edge closer to the lake, and scent … suddenly gets really muddy.
Five ounces being enough to draw fish closer, but how does that compare with a couple hundred pounds of brake dust, powdered radial tire, and a thousand other manmade scents entering the lake via the rivulet behind you?
I'd like to buy into the science, but I think even the science depends on magic.
I've never seen a saltwater fisherman filch a big knot of Powerbait onto a 3/0 stainless and fling the combination into a school of stripers, nor have I seen the pier fishing crowd use salmon eggs for perch, so why isn't the converse true? …
… and if the pier fisherman chuckles, insisting " … that's silly, perch ain't ever seen a salmon egg …" can't we make the same case for a landlocked pen-raised trout?
Historians agree that science and magic play a role in the maturation of society, which is why both are found in every society on every continent, however remote. Science is the ability to explain natural phenomena, and magic (often called religion) explains all else.
For anglers, science is boring and egg headed – which is why we skipped Biology in High School, and why should the pendulum swing too far towards the explainable, we flock to the indefinable. We know our sport is steeped in magic, and we know it to be the true source of fishing's awesomeness.
Anglers use the term "luck" to describe that which cannot be explained, for us "luck" and magic are the same.
Magic is why we believe fiberglass is better than cane, as the science can't give us a convincing rationale. Why graphite is better than glass, boron is better than both, and if it's ribbed with titanium, or the blank has unsanded scrim, or is light, heavy, long, or short, has raised the performance bar yet again …
Unfortunately even with rods that cast themselves we fail to let the rod practice during the off season and tie the same wind knots regardless of the boons of technology.
Science follows along obligingly and reminds us that Boron is a metal filament (and what idiot would wave that in a lightning storm), and we skip  those pages in the Fly Shop catalog to find the next unfounded rumor – GMO modified cane that excretes carbon filaments as a byproduct of photosynthesis.
Eco-friendly awesome, until we realize Monsanto holds the patent …
Fishing stores have pandered equally to science and wizardry. They delight in selling us snake oil in as many flavors as colors, and do so with the same rhetoric used by drug dealers; merely providing a service to a clientele that would buy from someone else if not them. While many items will prove unfounded and silly a few years from now, retail's role is simple pimpage, and as sales and "hotness" are proportional, science provides them empty spots on shelves to stock some new eye-scorching magical goodness.
Science suggests that were you able to devote adequate resources to research and were able to explain all phenomena each angler would be successful on every outing. Anglers know should science gain an ascendancy over magic and we were consistently successful we'd despise the sport, as our successes were now ordinary and no longer a testament to suffering and Manhood.
"Matching the Hatch" gains a brief upper hand for a couple of decades, until mottled and natural becomes ordinary, and the pendulum swings back to married snippets of swan and Indian Crow, and iridescent opalescent, and the colorful magics take over.
Thankfully.
And when the latest periodical insists I dump everything for its Ultra-Violet imbued equivalent, and I confirm that scientists have yet to decide whether my quarry has rods or cones, semi-receptors, or is blind as a bat, my thoughts turn to eBAY and how I'll slurp your castoffs as if by magic.
Ensuring that despite Sirens attempting to lure me to one camp or the other, I trod the path of the balance and avarice, ensuring my hoard of laughables are buried under a stack of recent purchases and no longer visible.