I suppose it's a study on trade imbalances and deficits, but California may lead the nation in Sushi consumption –  yet is dead last in angler participation.
According to the U.S. Census, 10% of California's population fished in 2001, tied for the 46th place in participation. Ten years later, California's fishing participation rate plummeted to just 6% and ranks dead last in the nation – California Sportfishing League
The California Sportfishing League points to the high cost of fishing licenses coupled with our license's validity being based on the calendar year versus 12 months from the date of purchase like other states.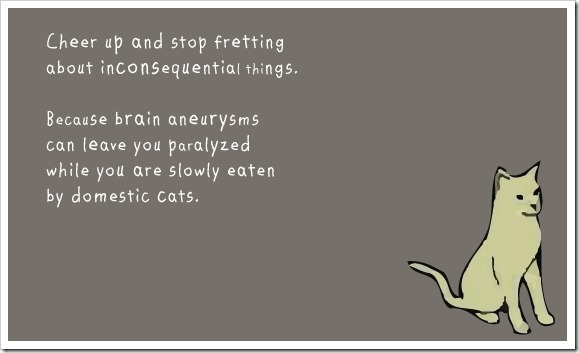 But I'm not so sure.
My casual contact with non-sportsmen suggest blood sports are on the way out. The evening news points to every gun owner shooting up his workplace, and fishermen killing what they can, and the uninitiated lack balance and counterpoint to this steady barrage of mis-information.
Television and the Internet don't seem to be aiding us much. Most of the angling available to general broadcast channels feature commercial tuna and Alaskan King Crab boats – and everything coming aboard is stuffed below decks immediately.
Angling organizations and clubs have lamented for at least a decade on our inability to appeal to youth, and us longtime practitioners dwindle as age and frailty catches up with us.
Waters are polluted and wild fish don't come snuggled in antiseptic Saran Wrap, and despite doctors urging us to consume anything with fins, non-anglers are wary and unlikely to replace a hamburger and fries with farm-raised Tilapia.
Now that we're fixated on Invasive species and fish farming, from the public's perspective it may reinforce the notion that GMO, tanker bilges, and salmon lice merely prove we're as inept at breeding as we are at long term conservation.
Fly fishing hasn't helped with our dogged insistence that the buy-in of gear, outer wear, and titanium vest fodder requires us to dump $5000 before we can learn to cast.
… and don't forget the "end game" for all that capital investment is a 10" trout that was fed dog kibble prior to being shat into the creek for your pleasure. Five Grand for a wriggling fish you'd as soon toe into the underbrush in not a compelling proposition.
Add into this mix a half dozen agribusiness-friendly Governors and their attendant legislatures, a Fish and Wildlife organization reeling from declining anglers and dwindling license revenue, and the systematic extinction of every species worth catching. Add four years of drought, the high cost of lodging and gasoline, and a 50% reduction in home prices, and you've a better reason why the recent economic swoon has rid us of 40% of our numbers.
Since 1980, when annual licenses were sold for as little as $5.00, California's annual fishing license sales have dropped by more than 55% (1980: 2.26 million; 2014: 990k), while our state's population has increased by nearly 60%. In 2014, 40,000 fewer annual fishing licenses were sold compared to 2013.
If the 35-year trend remains constant, annual fishing license sales could fall below 500,000 by 2027, or another 49% over the next 12 years. Should this occur, between 1980 and 2027, annual license sales will have dropped 78%. This downward trend could accelerate if fees are increased substantially, or new regulations are imposed that increase costs or barriers to fishing.
The 2014  population of California was 38 million, which is a net increase of about 50% over the self same period wherein we lost or disenfranchised 40% of our fellow anglers. That is damning evidence that the high cost of licenses is only part of something much worse.
By 2027 I'll be telling fish stories instead of fishing, so my being inconsequential will sting less then folks recently introduced to the sport. Our lack of voting clout will mean dark days for our conservation ideals and organizations.
Figure 1-2 percent of anglers are fly fishermen, and if the overall numbers drop to 500,000 as above – that suggests we'll be in rarified company …
… and fishing for Pikeminnow.