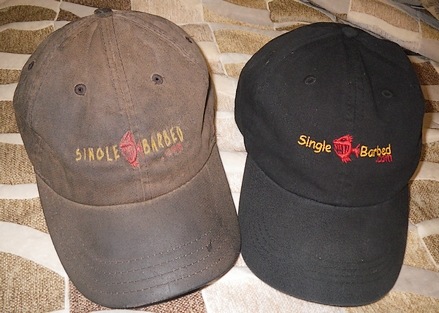 At one point both of them were black. The one on the left is what I've been wearing the last couple of years; fragrant with stale human, pomade, and insect repellant – the one on the right is clean, sterile, and looking for a home …
Them as has commented plenty are to be admired, given their penchant to lead chin first into the public space with wit, insults, and factual detail that corrects me when I get hasty or sloppy.
Ed Stephens, John Peipon, Jim Batsel, JP2, and Peter Vroedeweij – drop me a note with a mailing address, you've all earned a new brim.
… and yes, in polite company I'll wear a clean one, maybe …